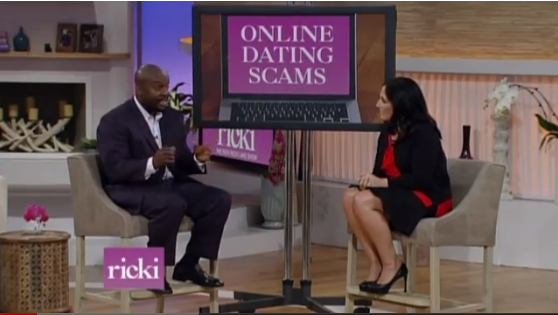 Fact 1 –Mr. Gregory Evans has trained FBI Agents, Secret Service Agents, Air Marshals, DEA, Inspector General Office, U.S. Customs and Border Protection, Air Force Office of Special Investigations, The Pentagon Force Protection Agency, Environmental Protection Agency, Veterans Affairs, U.S. Department of Agerculter Investigation, U.S. Coast Guard, ATF, U.S. Department of Homeland Security, and U.S. Marshals.
Fact 2 – According to Nielsen Audience, 30,043,600 people listened to Gregory Evans speak in 2011 on national television and radio stations.
Fact 3 – The State Bar in California, Nevada, and Georgia has authorized Gregory Evans to teach Continuing Legal Education to attorneys.
Fact 4 – Gregory Evans invented the worlds first device to track a computer anywhere in the world.
Fact 5 – Gregory Evans wrote 8 books on computer security and identity theft.
Fact 6 – Gregory Evans wrote the only book in the world dedicated to laptop security.
Fact 7 – LocatePC is the most downloaded computer tracking software in the world.
Fact 8 – Gregory Evans is the founder of 3 publicly traded companies. Mr. Evans sold The Cyber Group Network in 2002. In 2011 he merged LIGATT Security Intentional stock symbol LGTT with SPOOFEM.COM USA stock symbol SPFM to form Hi-Tech Crimes Solutions.
Fact 9 – Gregory Evans owns the 2nd largest caller ID spoofing services in the world called SPOOFEM.COM.
Fact 10 – Gregory Evans has taught over 5 different Cyber Security courses on college campus such as, Santa Monica City College, Irvine Valley College, California State University, Los Angeles, San Marcos College, Pepperdine University, Anaheim City College, Rancho Santiago College, and ITT in Duluth, GA.
Fact 11 Cyber Group Network and LIGATT Security are the only computer security companies in history to be the Official Cyber Security company for the NBA and the NHL, teams like the Los Angeles Clippers, Atlanta Hawks, and the Thrashers.
Fact 12 Gregory Evans wrote the first book on Laptop Security called "Laptop Security Made Short & Simple."
Fact 13 LIGATT Security developed one Android and two iPhone Applications – Cyber P.I. for the iPhone. iSPOOFEM for iPhone and Android phones. LIGATT Security has three other iPhone and iPad apps under Apple review at this time.
Fact 14 Distribution – Gregory Evans company's Hi-Tech Crimes Solutions and LIGATT Security signed a distribution deal with the the top 3 software distributors in the world. Ingram Micro, D and H Distribution and NAVARR.
Fact 15 Gregory Evans is the only computer security expert to be an expert on Fox News Network and CNN more than 5 times.
Fact 16 Gregory Evans is the only Computer Security Expert to write articles for Essence Magazine.
Fact 17 Gregory Evans is the only expert to be interviewed by 3 hip-hop magazines: Rolling Out, Crème and Ozone Magazine.
Fact 18 Gregory Evans has the largest line of clothing for Computer Nerds, Geeks, IT Managers and Hackers. NerdsNStyle.com
Fact 19 Gregory Evans has one of the largest computer security news portal websites in the world. NationalCyberSecurity.com
Fact 20 Gregory Evans is the only person in the history of computer security that has produce a daily cyber security radio show, National Cyber Security Radio.
Fact 21 Gregory Evans has software in Apples App store, Google Android Market place and in Cydia market.
Fact 22 The first time Gregory Evans got in trouble with hacking was when he was in the 10th grade and he hacked AT&T for the 1st time. His parents paid $30k to AT&T in order for Evans not got to jail.
Fact 23 Gregory Evans is the only computer security consultant that has spoke, trained, interviewed and lectured on cyber security, cyber bullying, Identity Theft, Online Dating scams, social media fraud and scams, credit card fraud, wireless security, Internet and cyber security laws, laptop security, cell phone security and prison security.
Fact 24 The founder of and the 1st person to start a "Hacker For Hire" service.
Fact 25 Greg Evans is the only security expert in the world to launch websites dedicated to security for Children called ParentSecurityOnine.com and the entertainment industry HipHopSecurity.com
Fact 26 There has never been a security expert on dating scams, ID theft, child safety, bio-matrix, cell phone security, stolen computer security, social media security, cyber extortion, cyber blackmail, entertainment security as well as countless other areas of security. Take a look at Evans Credentials for more information about skills, achievements and notoriety. Fact 25 Hacker For Hire